Web Design & Development
The SMART Group specialise in providing a broad range of successful Contact Centre and Field Marketing sales solutions.
factfour were engaged by The SMART Group to create their new corporate website in 2017. Their site was in need of a modern rebuild, along with a simplified message around what the organisation offers.
The SMART Group identified the need for their digital presence to have a greater focus on the services they offered to both suppliers who utilise their services, and people who want to work for the organisation. The primary goal being to make the organisation appealing to both user groups.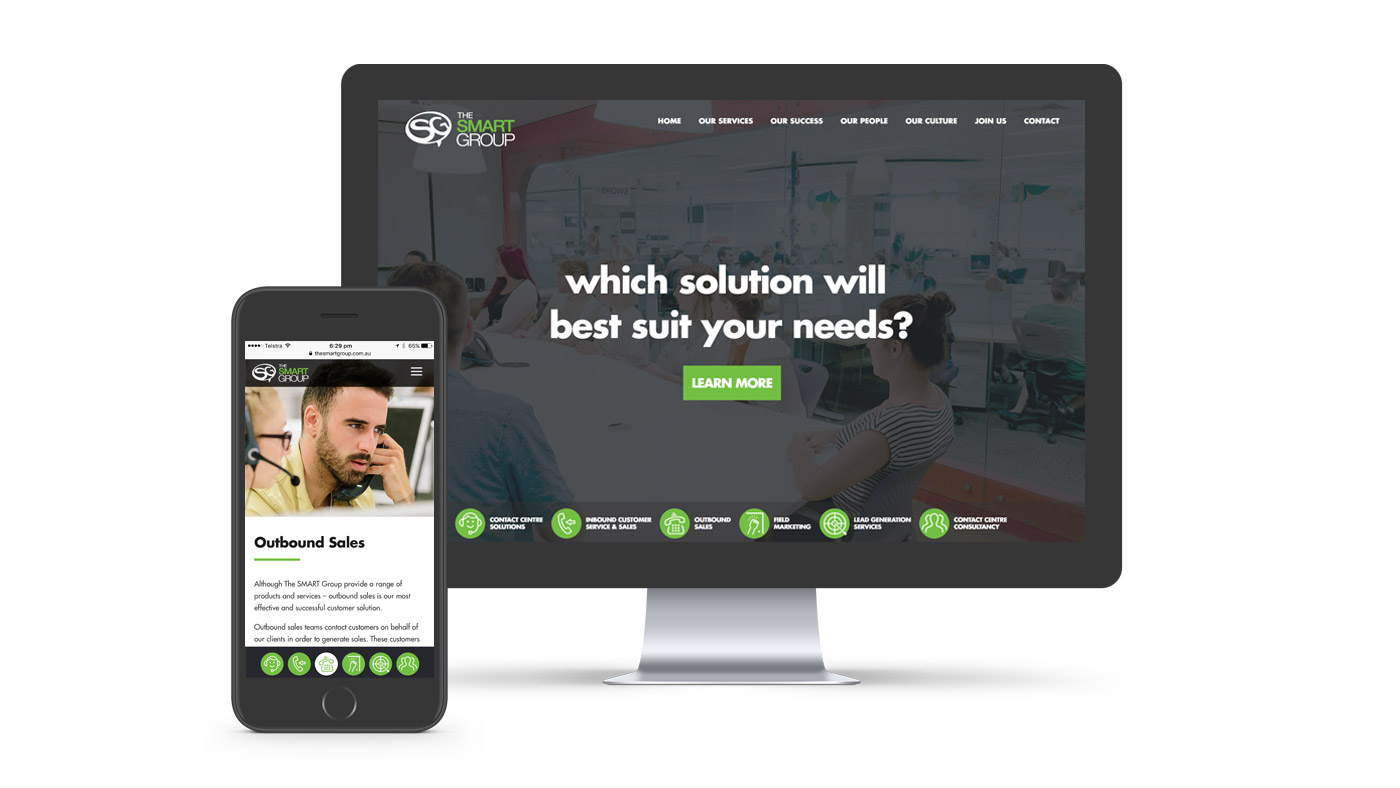 New vs Old
The primary task in the redevelopment of The SMART Group site was to create a clean, modern and responsive website which better highlighted the most important aspect of the organisation, the people. While the site was obviously in need of  a major upgrade from and a design and user experience perspective, the messaging also needed re-thinking to draw both new customers and new staff to the offering.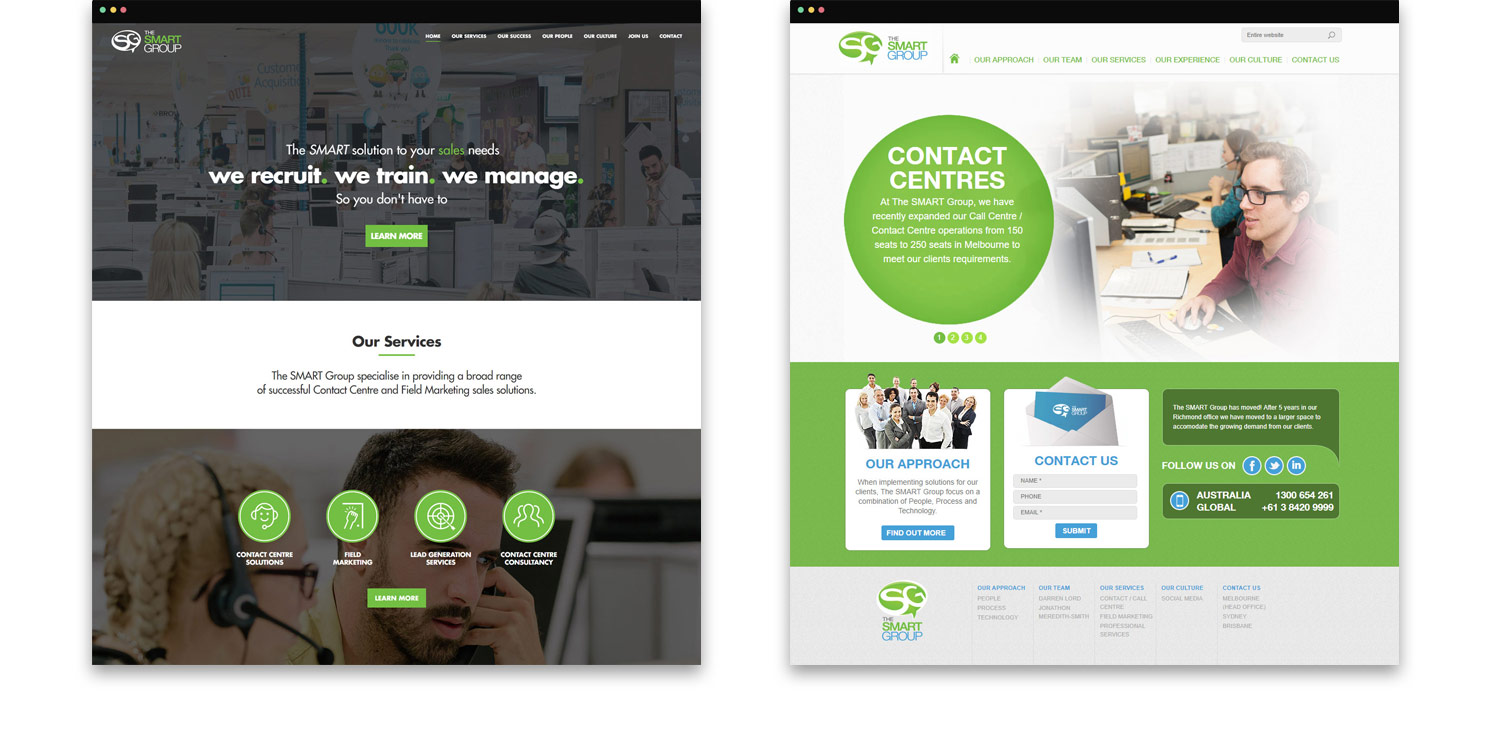 Services & Features
Web design
Web development
Responsive Design
Creative Direction
Analytics & monitoring
"The team at FactFour did a fantastic job building our new company website. They were very professional and a joy to work with throughout the whole project. The end product really exceeded our expectations."
-Daniel Bailey, The SMART Group