Community Events Platform
Everything that's on in your region,


listed in the one place.
Everi consolidates all advertised events via Event Hubs, generating awareness and increasing visitation. Showcasing events via an Event Hub makes it easier for visitors to find events, plan attendance and connect with local businesses and the community.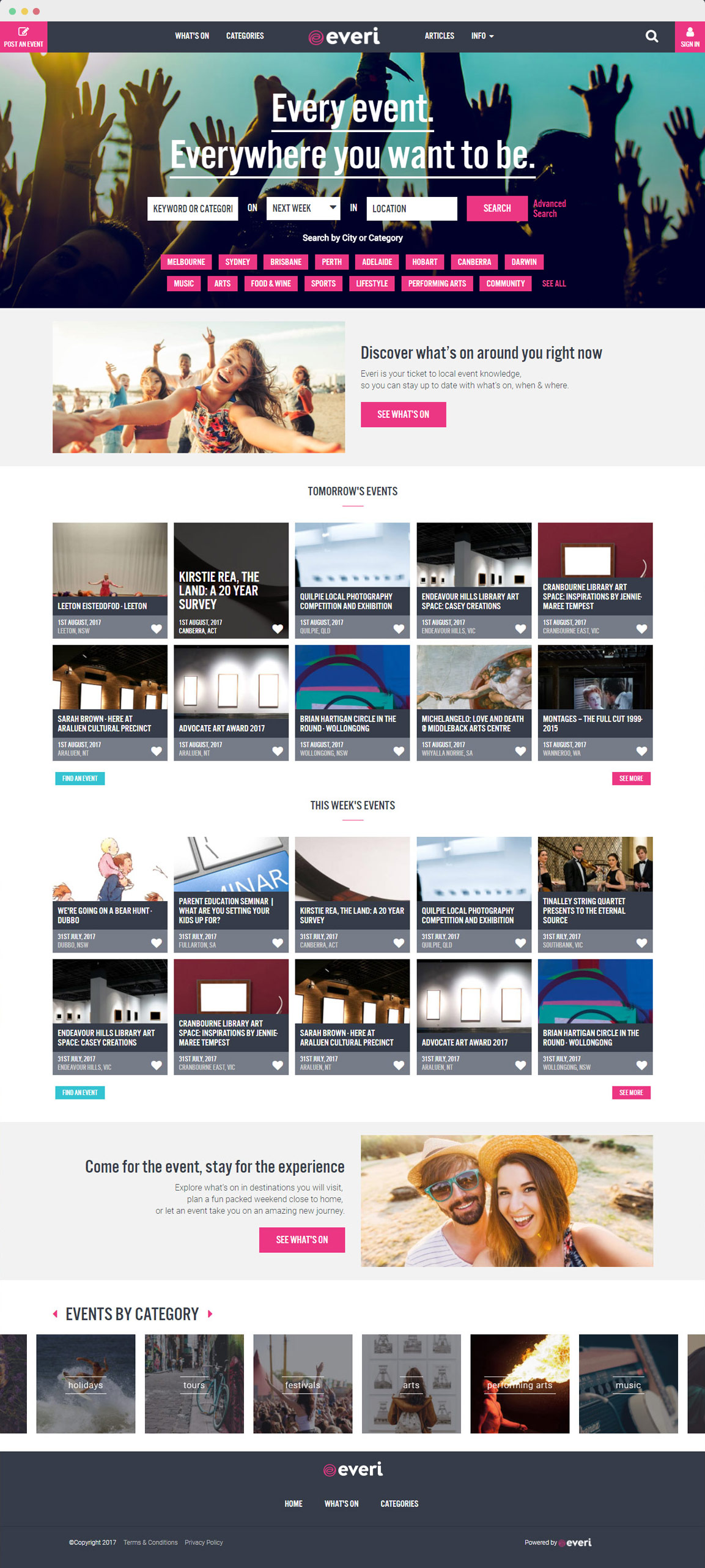 Feature rich


and easy to use
Desktop, tablet and mobile ready
A fully customised, branded and multi-channel platform with tailored event content matched to your region
A curated event feed to populate existing digital platforms and websites.
A snap-shot of event analytics to influence economic planning & decisions.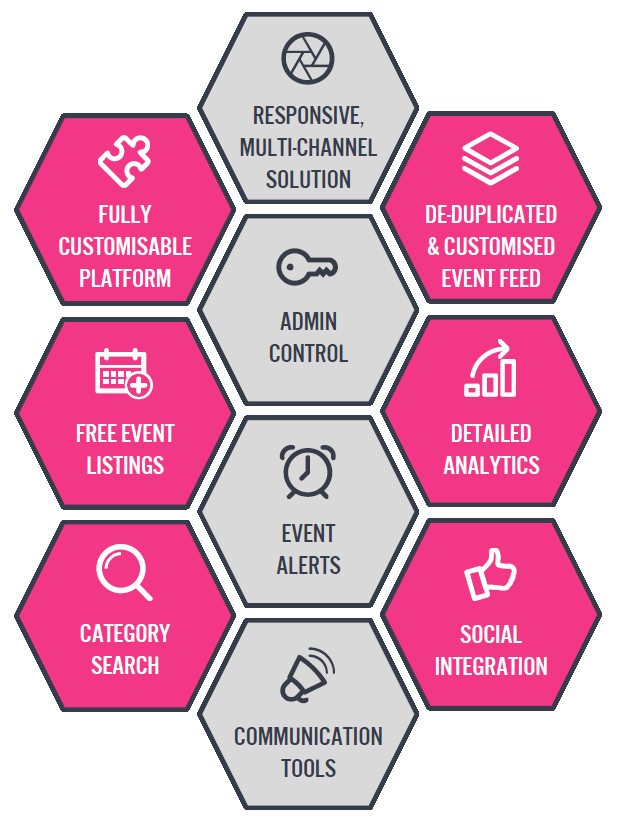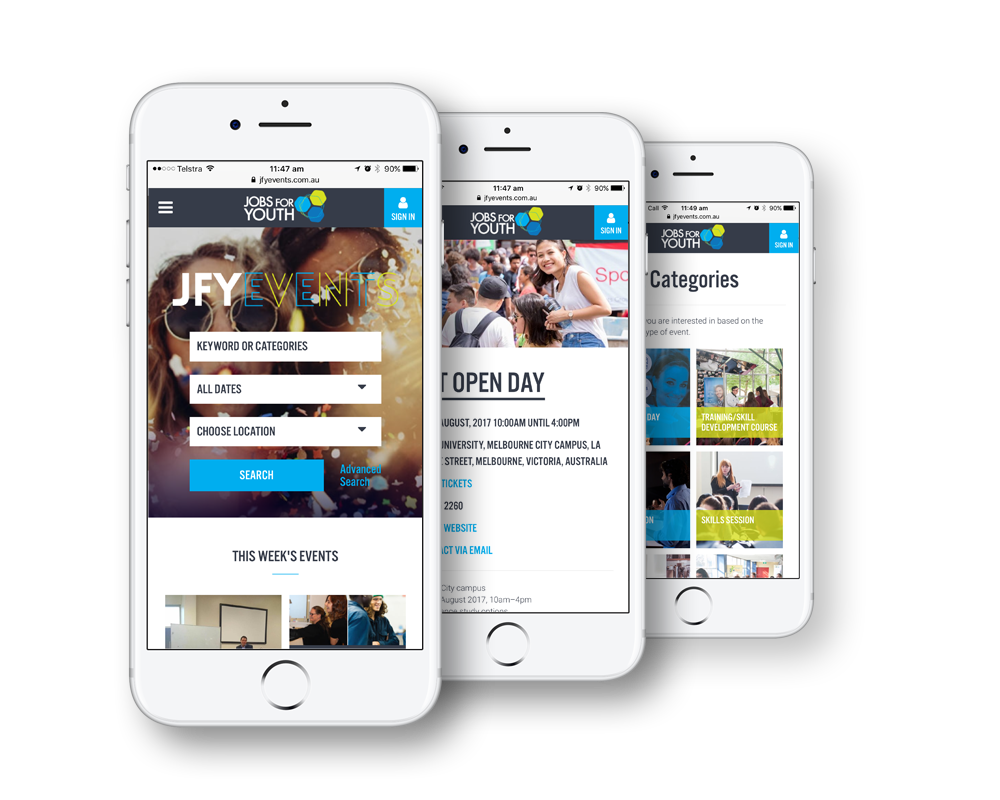 Live Examples

JFYevents.com.au showcases employment, training and education events, activities and courses for young people in Melbourne's inner north.
The website is part of the Jobs for Youth Campaign, which is an initiative of the Inner Northern Youth Employment Taskforce (INYET).
INYET is a collaborative strategy aiming to create an immediate response to rising youth unemployment in Melbourne's Inner North and the campaign is a whole-of-community drive to improve youth employment options in the region.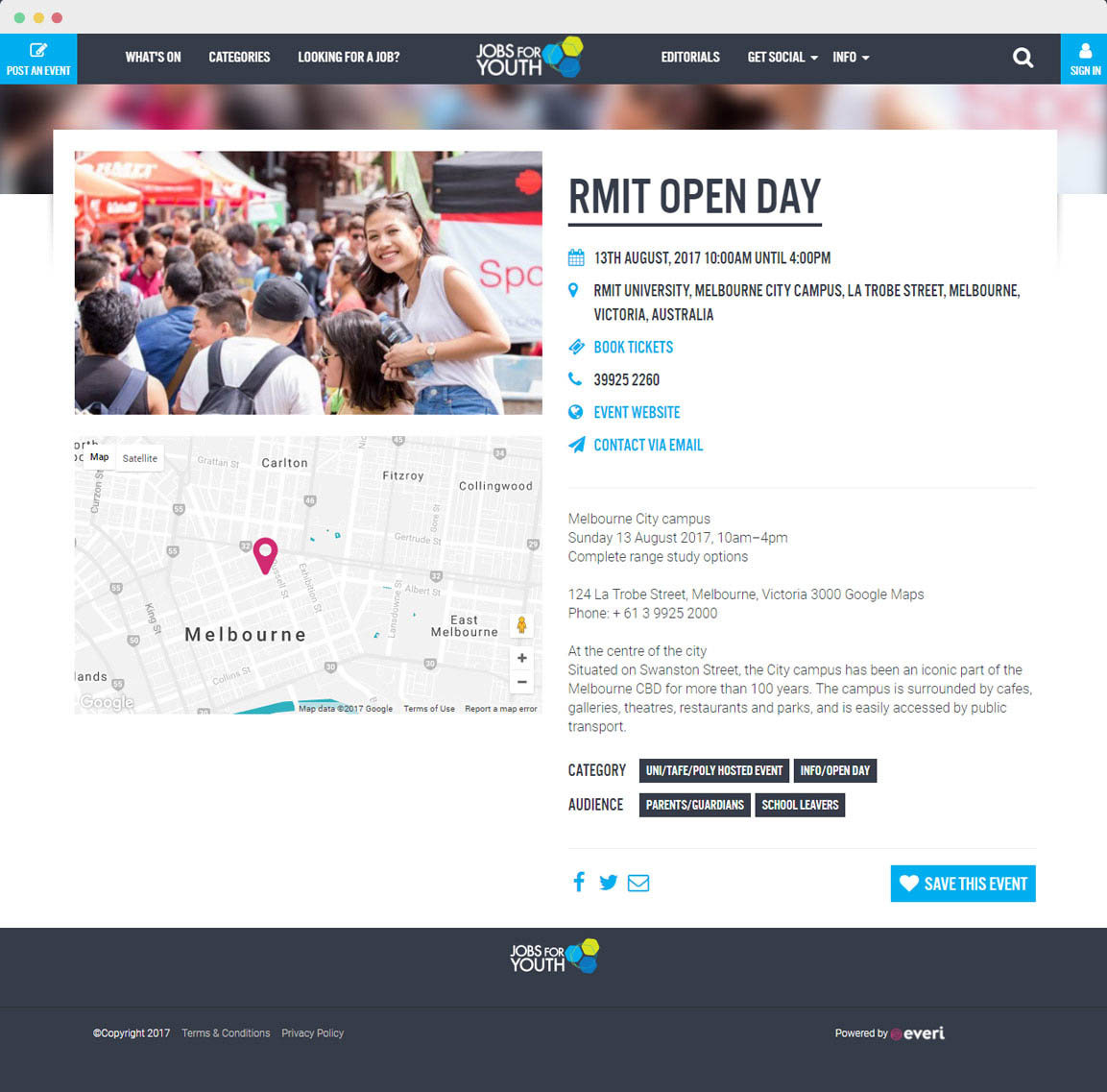 LiveMusic is your gig guide for live acts, touring artists, bands, festivals, DJ's, and clubbing across Australia. Don't miss a gig!
See what live music is happening near you right now.
Plan a weekend full of gigs and nightlife.
Discover in new acts playing in your local community.
Track your favourite artists across the country.
Know when bands are touring.
See who's playing in places you are visiting.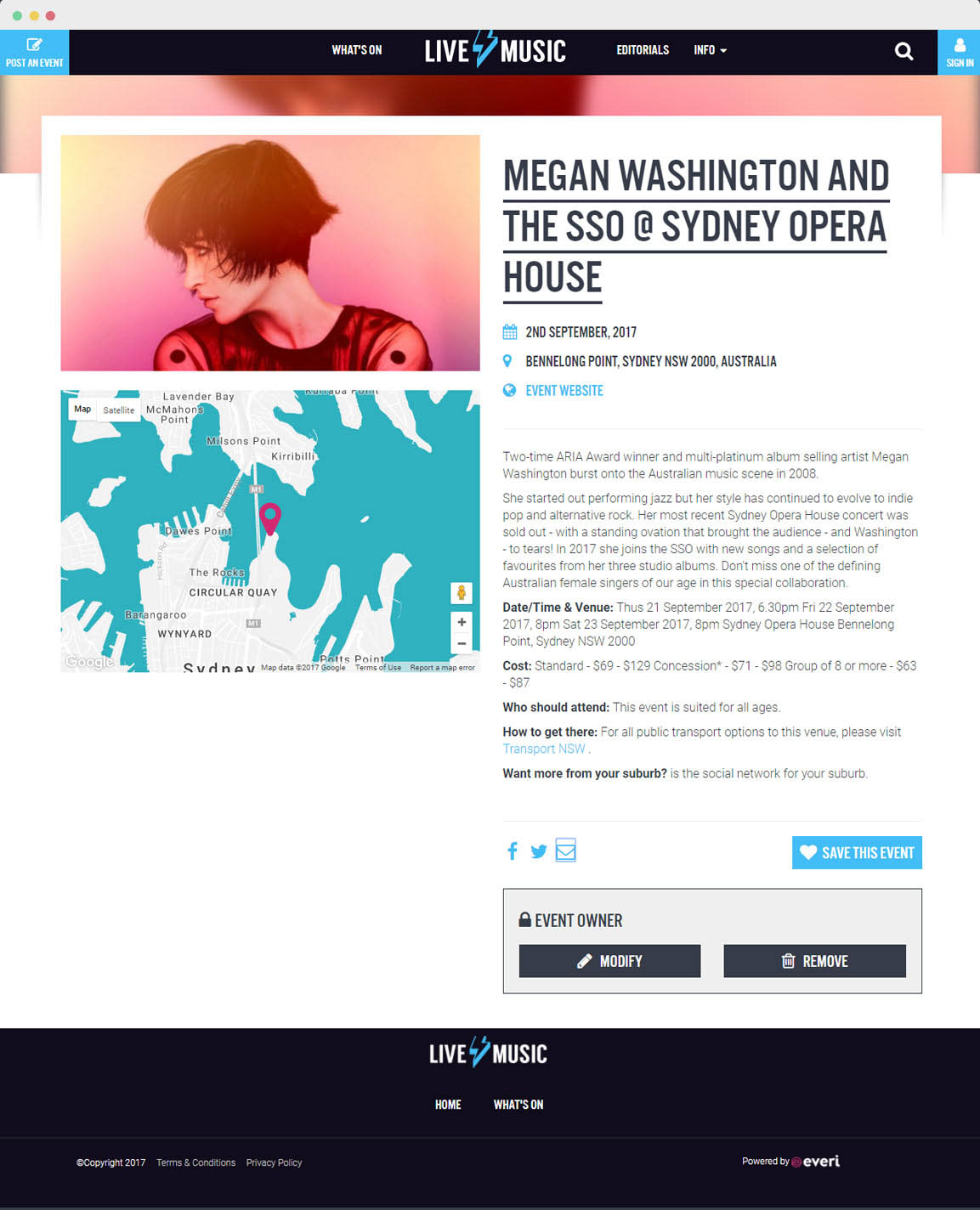 Everi is a consolidation of Australia's events so that you know what's on, when and where.
Everi is your personal events concierge so that you are up to speed about events in your local community, events in places you are planning to visit or events happening place you are at right now!